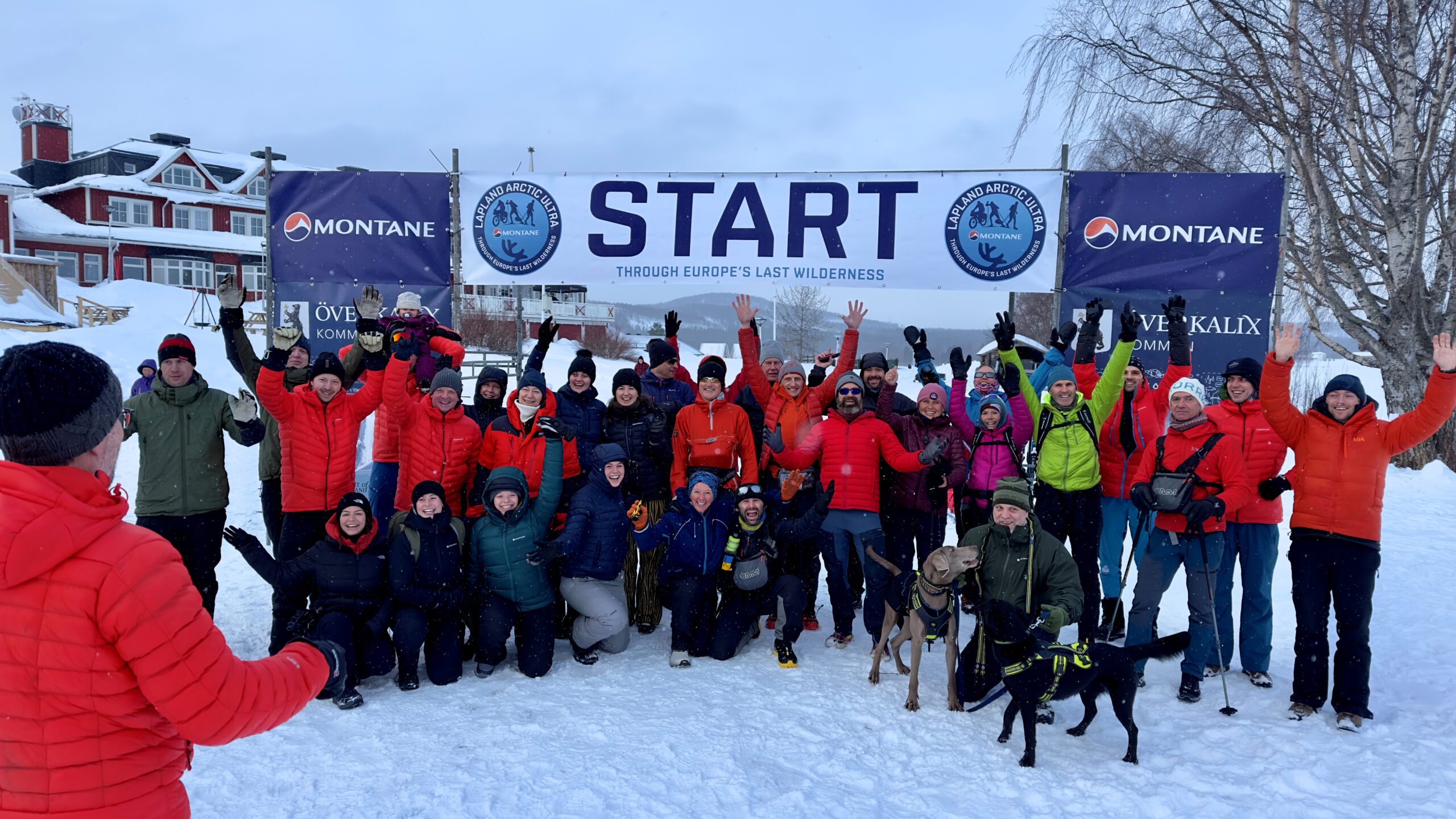 Copyright: Callum Jolliffe
The Montane Lapland Arctic Ultra 2023 started at the Grand Arctic Hotel in Överkalix at 09:35 this morning. The night before was windy and there was more fresh snow than we had expected. So, the trails on the surface were softer than before. Still, the athletes have made very good progress.
Stefan Zahlten (Germany) and Maximo Martin Escribano (Spain) are in the lead in the foot category of the 500 km race at the moment. The first 185 km athlete is German Alexander Davydov. He pushed hard and had a good day.
Unfortunately, we just had the news that Mike and Maren Kraft scratched at Laxforsberget. Nothing serious but they decided not to continue. Robin Landin is currently bringing them back to Jockfall.
All others are going strong.
The crew at Laxforsberget is waiting for a few more athletes and hopefully around midnight all will have been through our first checkpoint.
At Jockfall, Callum is working on editing today's photos and he will soon make some posts on our facebook and instagram pages. Our medical team here is resting and will be ready for arrivals.
Our crew at Polar Cabin #1 is ready, too.
Some athletes have started to settle down for the night, too. The first ones being Karl and Harriet Shields.
Temperatures tonight should not go much below -15 degrees Celsius. Tomorrow it could get a bit colder and it definitely will cool off further in the days after. That's perfect for the athletes because trails will remain solid and they can gradually get used to the freezing temps.