About us
A lot of the people involved in helping with the race are not shown above. I will try to include all the ones who help out on a regular basis. That way you get to know more crew up front. I also want to thank everybody who has ever been involved for the great effort. This race would be impossible with out you guys! We look forward to meeting you all at one of our checkpoints or out on the trail!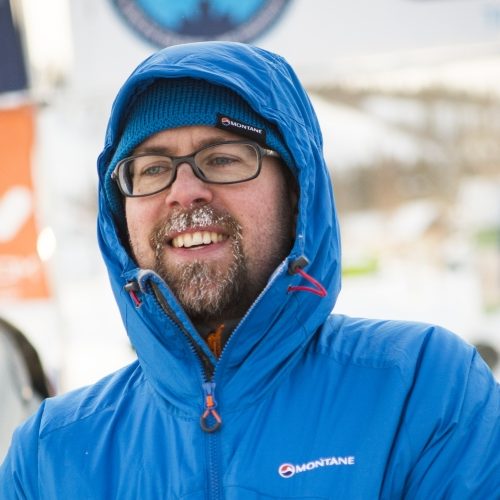 Yes, that's me. Luckily Race Directors get to have some of the fun, too. But they also get to go into a nice warm place again when they feel like it.
Until the end of 2002 in my regular job I worked for TUI AG which is one of the world's leading companies in the tourism industry. I had to handle a variety of different projects, e.g. implementation of the new Masterbrand in the retail organisation, Sponsorship and Innovation Management.
After having been running marathons for a couple of years, I got into adventure racing. I have enjoyed this so much thatI have decided to use the knowledge which I have acquired through my job and combine it with my love for adventure and sports. This way the GREAT OUTDOORS was born. Since January 2003 I am able to work on the GREAT OUTDOORS full time. In doing so, I am fulfilling myself a dream. And it is my goal to help you do the same thing. Just in a slightly different way, I guess. I want you to be able to participate in the world's coldest and toughest human-powered winter ultra, the YUKON ARCTIC ULTRA.
People will think that you are absolutely crazy if you decide to do this. The way I look at it, people who have never faced such a challenge are a lot crazier. Those of you who have done similar races previously know what I am talking about. The feeling of finishing such a race won't be that new to you any more. However, for you it will be a new and exciting challenge and an event you won't want to miss.
See you in the Yukon.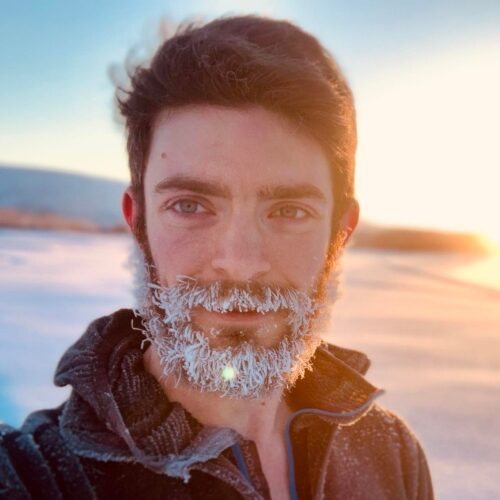 Callum grew up with a passion for people, cultures, and the outdoors. The MYAU was the perfect combination where all of these could thrive. Throw in a deep desire to capture every moment as it happens, and add a sprinkling of competitivity, then you can see how Callum's role in the race evolved to include social media.
With a background in outdoor clothing and equipment, and his love of all things tech, many athletes' first contact with Callum is often the gear check! Callum has been involved in the race since 2019, when he helped two other volunteers to source their cold weather clothing, and now helps both in the Yukon's MYAU and Lapland's MLAU.
Once the races starts, whether Callum is checking in on athletes, helping to set up checkpoints, or trialling the cold temperatures by going for a short run, you know he'll be enjoying every minute of it.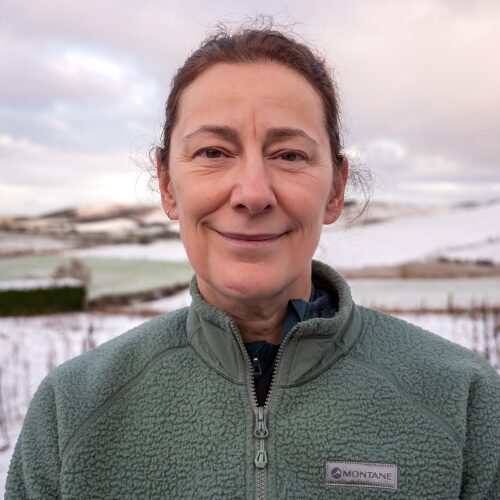 Samantha is am an emergency medicine consultant in Glasgow, Scotland where she has lived for the last 30 years. Her work in the emergency department is quite an adventure itself but what she really enjoy is running and walking around the local hills whenever she can. She has completed long distance trails in Europe, Nepal, North and South America.
Samantha looks forward to keeping all athletes healthy and safe during their race.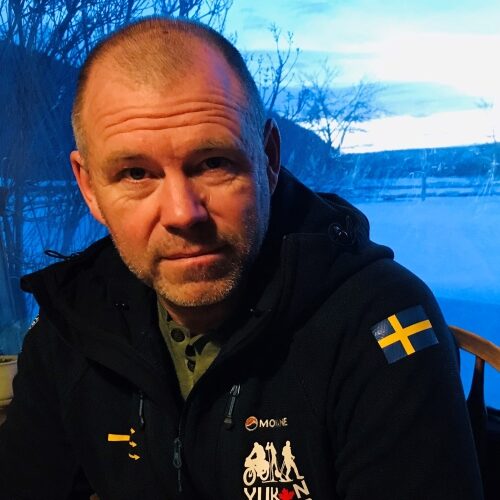 Peter is a graphic designer and ultra runner from Sweden. Growing up on a farm the passion for nature and adventure as always around the corner. Started ultra running 25 years ago when signing up to do Marathons des Sables. Finishing MDS 3 times and also desert racing in Atacama, Patagonia and Boa Vista it was time to move on. Read an article about cold racing in Alaska and being a Swede the cold and winter came natural. Yukon Arctic Ultra have since then been an almost yearly winter event. Being back more than +10 times racing its now time to give back to the event and focus on helping other to achieve their goal and finishing the MYAU. Peter Mild Design have also been part of building the visual design of MYAU and MLAU since many years. The perfect way of combining the love for adventure racing and graphic design. Together with the fantastic team putting this race together and make peoples dream come through and enjoy the Yukon wilderness.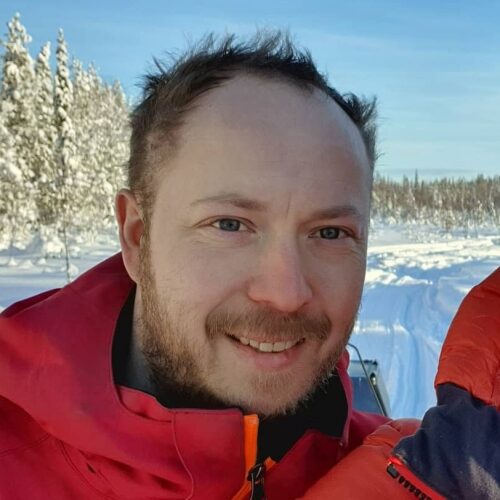 When the project of making the MLAU a reality came to life, Robin was one of the first people to endorse it - together with his mother, Ann-Sofi, and his father, Hans. As a family they run Jockfall and they saw the potential of our race. That, and as Robin would say: "It's fun!" So, he helped finding the trails, getting other people involved. Also, Jockfall is our host pre-race and then again for checkpoint #2 during the race. Robin sets up Laxforsberget checkpoint and prepares most of our checkpoint meals. Last but not least, every winter Robin, along with Niclas, Daniel and Henrik - and all the snowmobile club members - spends countless hours making sure we have a good trail.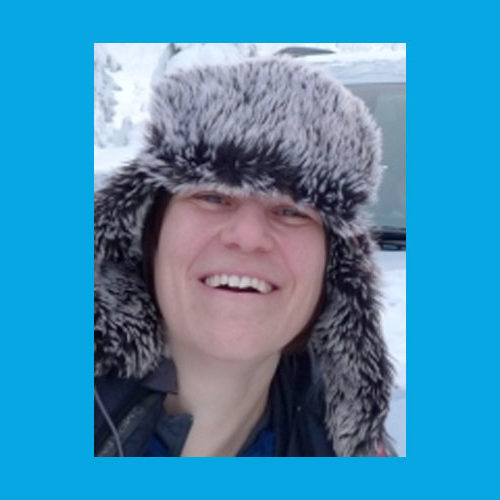 I'm a Coastguard in the UK and this will be my third time working as a volunteer on the MYAU. It's always a great adventure involving amazing people both athletes and support team. I'm looking forward to seeing old and new faces in 2017.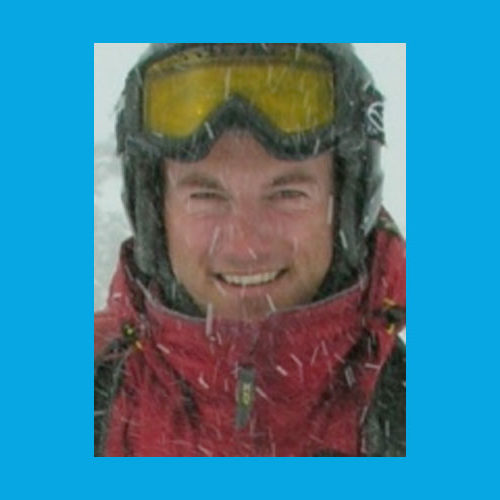 Currently serving in the British Army, I started off as a Combat Medic in 2009 before deploying to Afghanistan in 2012. After coming home, I qualified as a Paramedic with an FdSc in Paramedic Practice in 2016. Before joining the Forces, for 6 years I lived, worked and played north of Vancouver along the Sea to Sky as a ski instructor for Whistler Blackcomb and called Canada home. When I wasn't working, you would find me in the middle of nowhere climbing, hiking and camping out with friends. Now days, home is where ever the army sends me. During my summers, I used to defrost below the waves as a PADI Divemaster and Commercial Diver. So the adventure continues ...