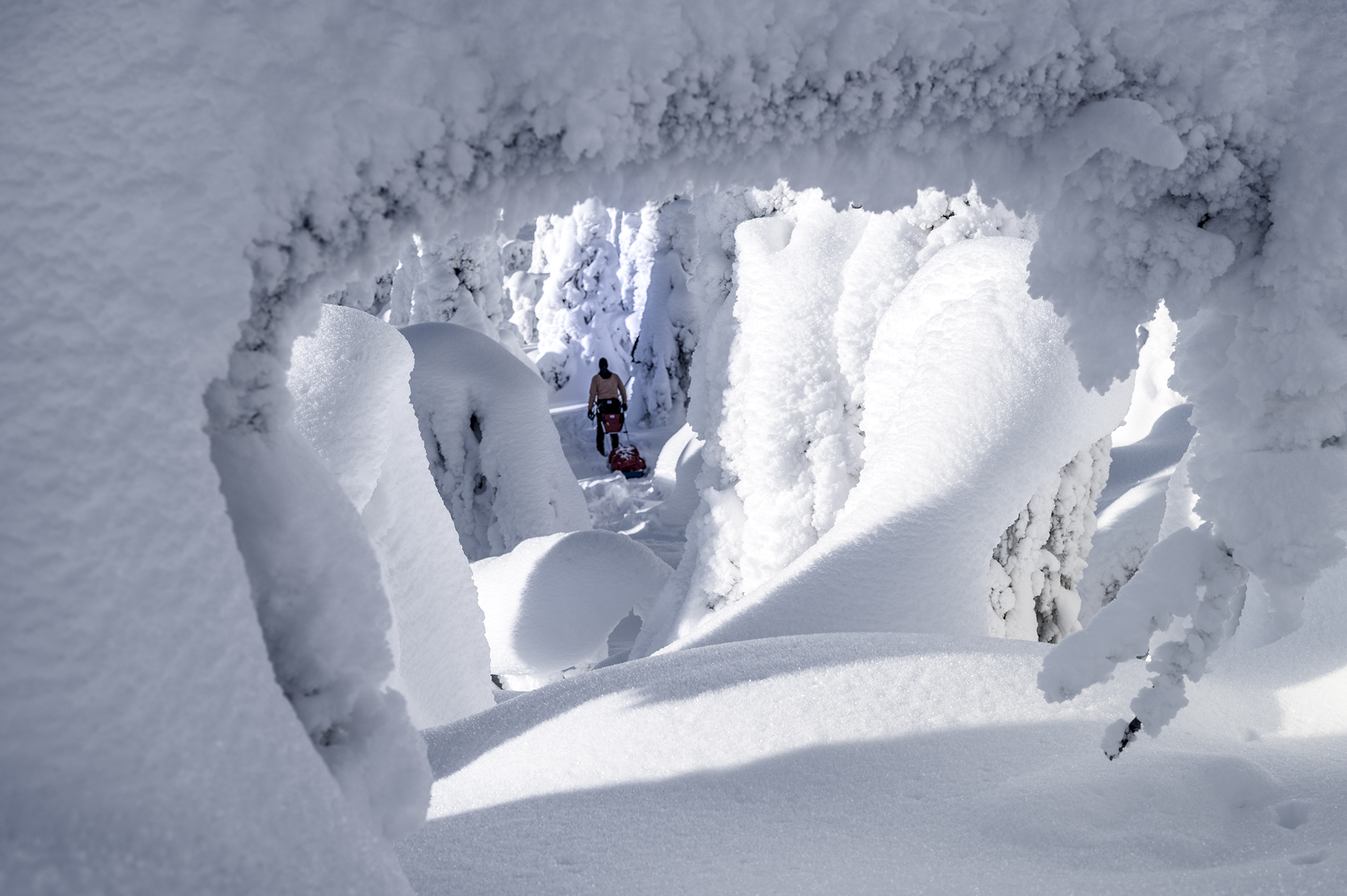 Copyright: Swedish Lapland
It has been a very busy few weeks. Many people here in the Heart of Lapland have joined forces to make sure the participants of the first Montane Lapland Arctic Ultra (MLAU) will have an adventure of a lifetime. The regional snowmobile clubs and volunteers like Robin Landin, Henrik Drugge and Daniel Cedering have spent countless hours grooming and marking trails.
The weather has changed considerably. Not long ago it was – 25 degrees Celsius and all trees were covered in snow. Wind and warm temperatures have impacted the landscape. Now most trees are green. Luckily there is still plenty of snow on the ground. If it does get colder again for the race, the warm temperatures now are not so bad. They will help the trail to firm up where it was groomed. And it looks like it will get a bit colder again. However, we could still be in for soft trails during the day. Often that turns out to be more of a problem than extreme temperatures. All we an do now is hope for the best.
Diane Patrick, who will head the volunteer crew, arrived today and more crew will join us March 3rd and 4th. I was able to meet and talk to the school kids who did our beautiful signs and we have started to put these in place. Jockfall is ready and our hosts are looking forward to all the international guests. Also, the recently re-opened Grand Arctic Hotel in Överkalix will have some of our athletes. All the checkpoints are ready and can't wait to be part of this.
In the meantime, 12 MLAU participants have started their training course with Rimfrost Adventures near Kalix. I dropped off some kit earlier today and they all were in a great mood, looking forward to the rest of the course and the race.
During the race you can follow the athletes on the SOS Satellite tracking map embedded here on the website. Also, we will keep you up to date via social media and news.
To all athletes: Please have a look at the schedule and make sure you are aware of the timing before the race.