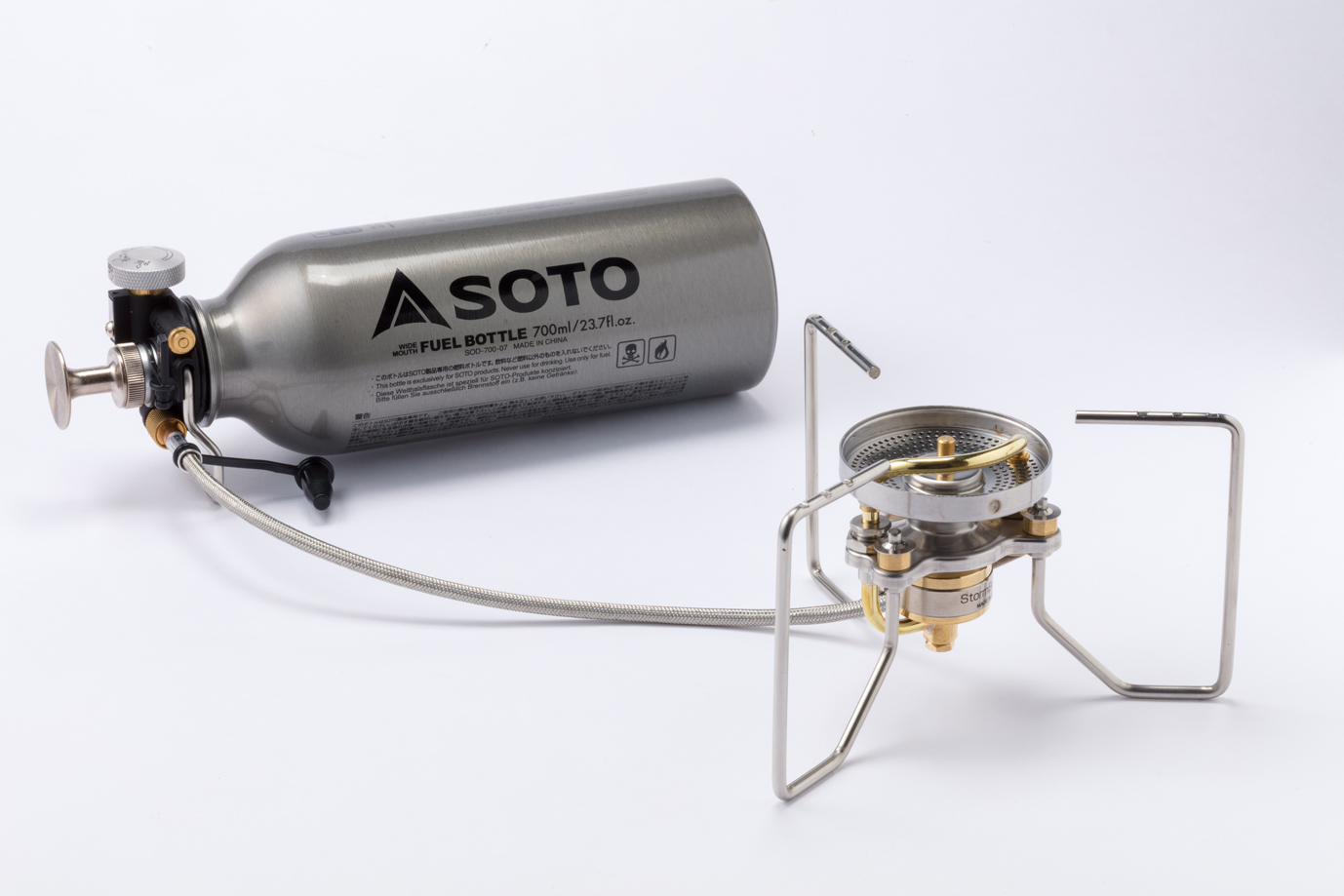 SOTO was founded in 1978 in Japan and introduced to the world market in 2010. Since then, they have been awarded five coveted industry awards for their flaming devices. Dedicated to generating and integrating the "Blue Flame" in every flaming device conceived, SOTO's engineers have devoted their lives to creating products that reach a maximum sustainable flame in the least possible amount of time. Devices that can be trusted to function in extreme cold and chilling winds. Every effort is made to provide the highest safety and technical standards at all phases of production, resulting in an enhanced outdoor experience for end-users of SOTO's products.
At the SOTO stove I recommend for the Montane Lapland Arctic Ultra is the Stormbreaker. I have seen quite a few good stoves over the last few years but the quality of the SOTO Stormbreaker is unique. When you get it out of the box you immediately can tell that someone put their heart and soul into developing this product and that there was no room for compromise on anything. It's pretty amazing!
The SOTO Stormbreaker comes with some unique features, e.g. a dual-purpose jet that works with liquid gas and gasoline. So, no fiddling around if you need to change your fuel source. It is very powerful and yet efficient. Cookware sits low to a burner head that has of over 300 micro flames. It is stable, packs compact and does not need pre-heating. When you pump it there is a mechanism that shows you when there is sufficient pressure.
The SOTO Stormbreaker will be available as a rental stove for the MLAU. For detailed information, please in our section on available rentals.
For information in German, please check out: sotooutdoors.de