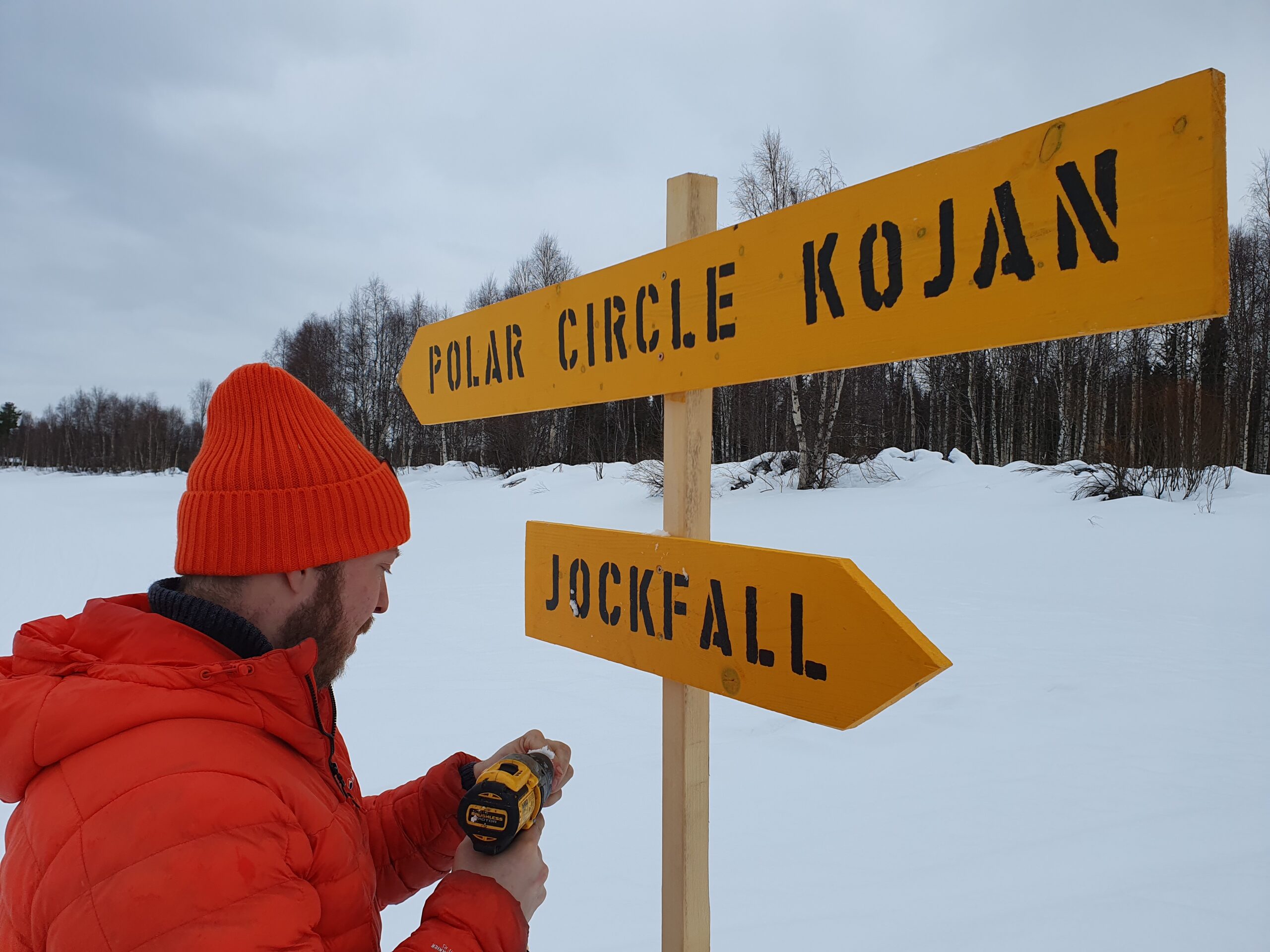 Not much longer now! The first athletes to arrive in beautiful Jockfall were the participants of the training course powered by Rimfrost Adventures. During 4 days they were taught important lessons on important aspects such as layer management, building a woodfire, using equipment such as stoves, how best to set up camp and the list goes on. It was great to see the enthusiasm by everyone involved and feedback has been absolutely amazing again!
In the meantime, other athletes have arrived and still are arriving. The same goes for the volunteer crew who get busier each day now with the many things that need to be taken care of during the last couple of days before the start.
Also, many members of the regional snowmobile clubs and our crew have been busy grooming and marking the trails. This work is actually a process that has been going on for weeks now. A big thank you to all who have been part of this enormous effort!
The inReaches from Fjällcom Satellite SOS and will be distributed to the athletes tomorrow. Thanks to this great service, from March 5th, we will all be able to follow the athlete's progress along the trail via a map that is embedded on our arcticultra.de MLAU landing page.
Please also check out our Instagram and Facebook pages over the next couple of weeks. We will post many updates and great photos there.
Start of the Montane Lapland Arctic Ultra 2023 will be March 5th 9:30 am at the Grand Arctic Hotel in Överkalix and we hope many locals will join us when we count down from 10 and cheer our athletes on when they head north on loop #1.
If the weather forecast will remain unchanged, it will be a cold one this year – with temperatures reaching – 30 degrees Celsius. Needless to say that this will add to the challenge. But before we get into race mode we still have a couple more days in Jockfall, getting everything ready and admiring the amazing Northern Lights which have been out almost every night.