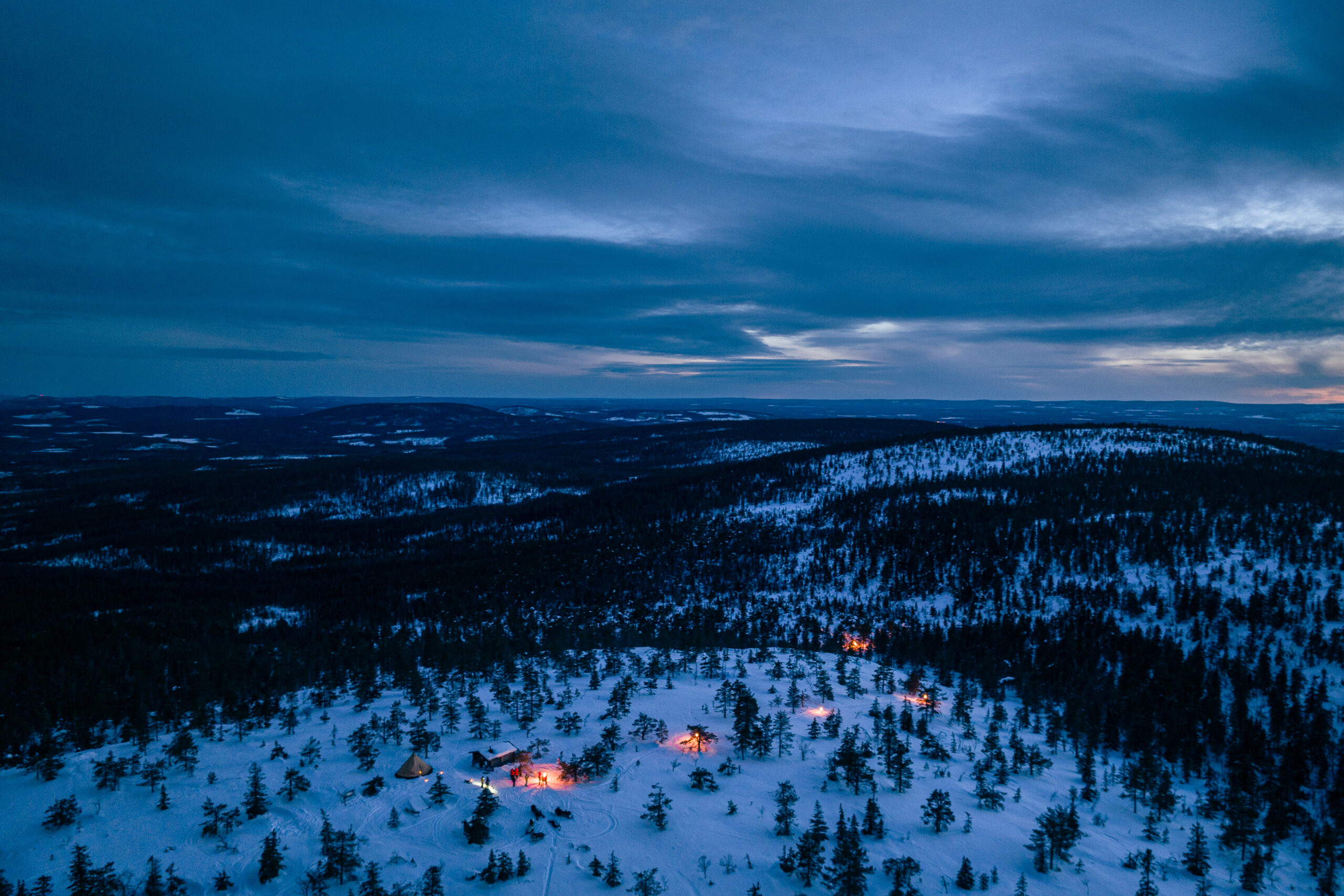 Copyright: Swedish Lapland
With great pleasure I can announce today that the Montane Lapland Arctic Ultra 2024, our 3rd edition, will start March 3rd in Överkalix. Once again we will have the distances of 185 and 500 km. New for next winter will be a 20 km and a 50 km race. Both these shorter races will follow the ultra trail. For the 20 km, this means the entire run will be on river ice. The 50 km athletes will also go up on land trails to Laxforsberget, checkpoint one and afterwards they will leave the regular loop #1 and take a more direct route to then finish in Jockfall. The exact location of the 20 km race is yet to be confirmed. Possible disciplines for all races are foot, ski and bike.
Athletes in the 20 and 50 km races will get some aid stations with hot tea and snacks. Thus they will be able to run, bike and ski with significantly less kit (please see Rules) for more information on that topic. Exact locations for the aid stations are yet to be confirmed.
The main goal of having the sorter distances, is to involve the many local and regional athletes who want to be part of the MLAU experience. Of course we will also be very happy to see international participants having a go at it! Överkalix and Gällivare have a lot to offer to make a nice long weekend or a week out of the trip! We will post information on packages and make some suggestions for activities as soon as we can.
To make the shorter races as attractive as possible, the entry fees are very low and certain services are optional. That way, local athletes who do not require assitance with transportation also do not have to pay for it.
While pretty much everything is getting more expensive, the entry in our 185 and 500 km races for 2024 will actually cost less than before. This is possible thanks to our sponsors, strong local support and the fact that we have a very motivated volunteer team. It's obviously still not cheap to come and do an ultra in the north of Sweden. However, we hope it sends a message and motivates as many of you as possible to join us at the Grand Arctic Resort start line next year.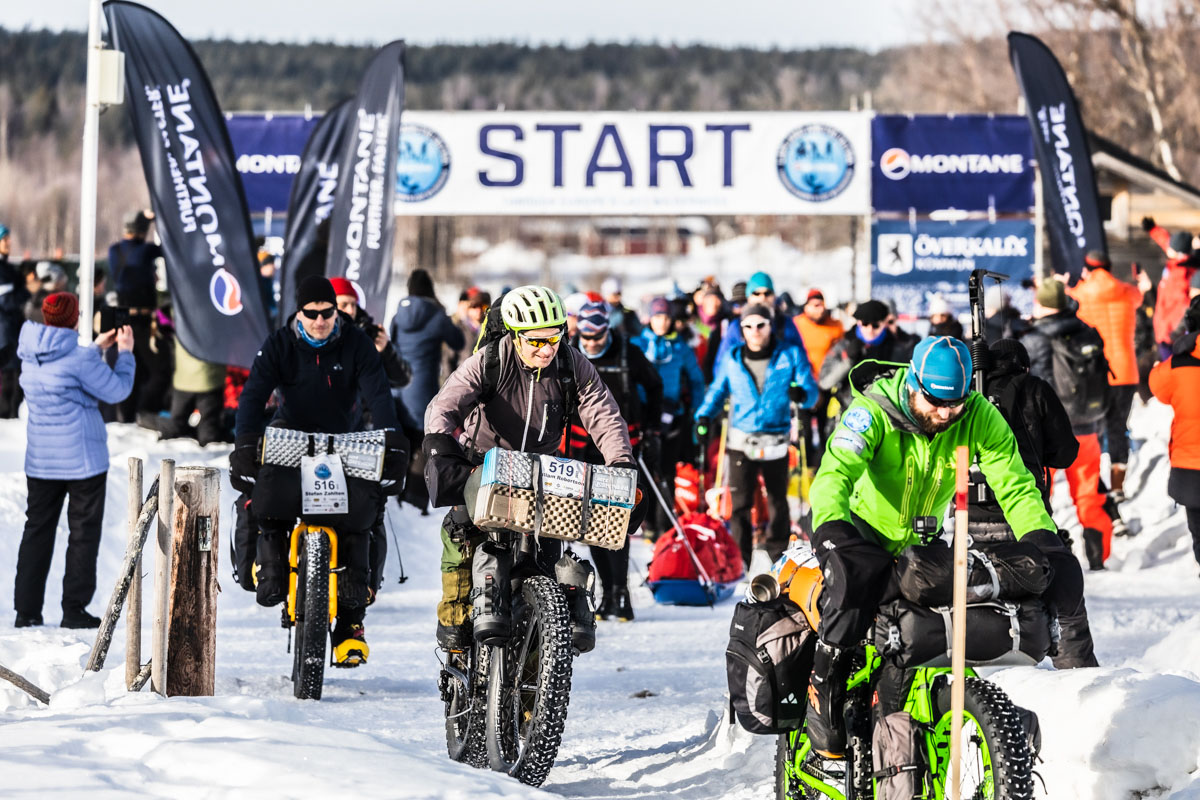 MLAU start at the Grand Arctic Resort in Överkalix, Copyright: Linnéa Isaksson
Like during the last two winters, our base before the race will be Jockfall. That's also where the training course will take place. It is mandatory for all athletes who want to do the 185 or 500 km race and do not have any experience with racing in the extreme cold. Please note that this training course, powered by Rimfrost Adventures, can also be booked if you are not participating in the MLAU. Details on the course will be updated soon.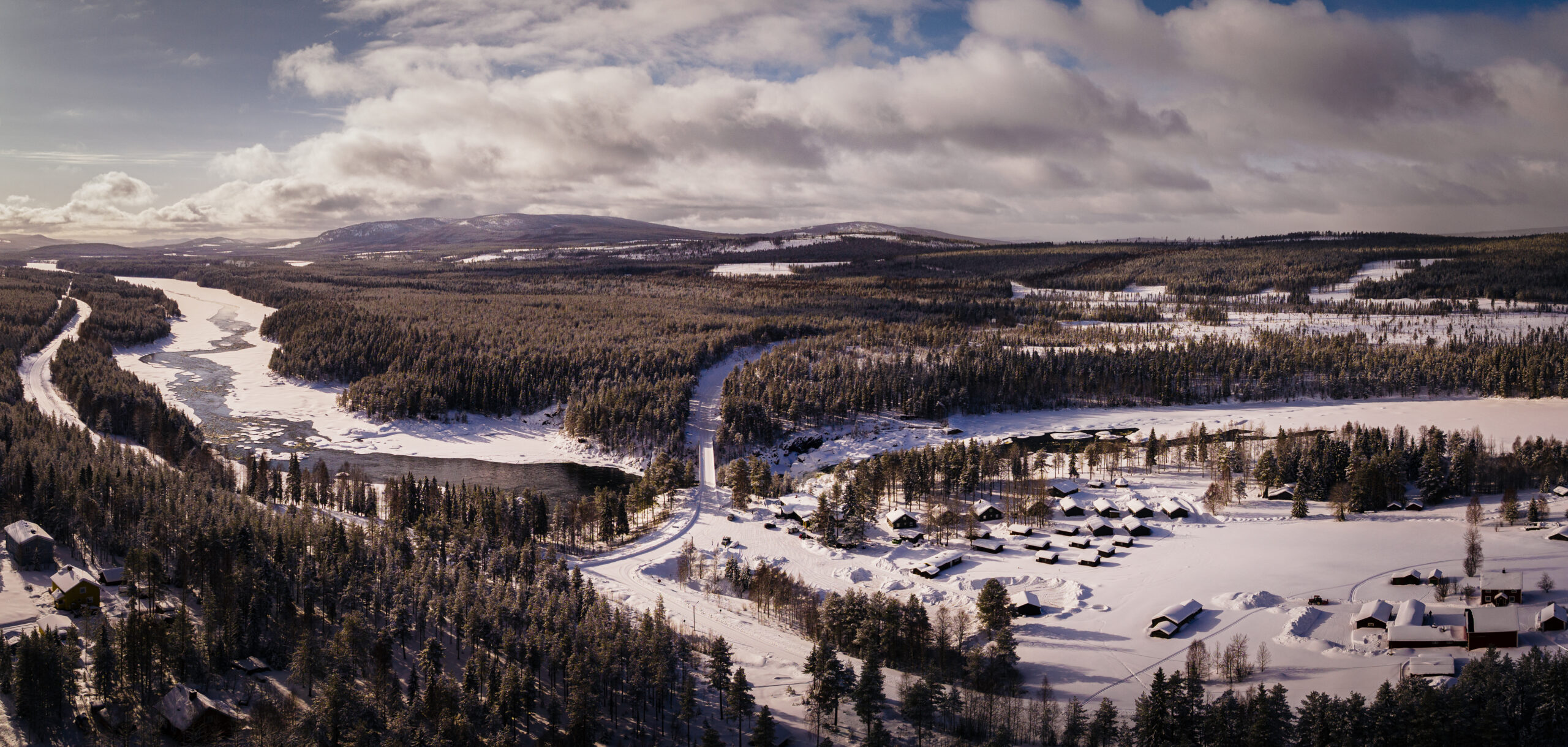 Jockfall from up above, Copyright: Swedish Lapland
Entries will be possible from April 8th. For more information on entry fees and how to apply, please have a look at the Application page.